Just days ago, GN Solids America, attended 2022 Offshore Technology Conference in Houston, bringing GN popular products together with their peers from USA and European countries, and attracted clients all over the world. For this year's OTC, GN Solids America brought shaker screens, vacuum pump and ViST vacuum shaker screen to the exhibition. Those are all quite popular products among GN's products.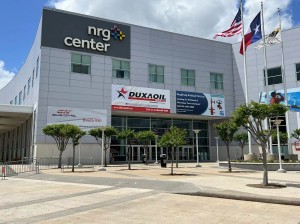 1. Shale shakers. As a professional shale shaker manufacturer, GN also pays a great attention to the shaker screens, cause a shale shaker's good performance is greatly affected by the shaker screens. And shaker screens with accurate API number can ensure a good separation and a high conductance is a must for reaching the requested treating capacity. GN shaker screens have the both features. Meanwhile, GN shaker screens have a long service life and reasonable prices.
2. Sludge vacuum pump. It is also called a solids pump, cause it can transfer large solids or even all dry solids like sand and mud. It can be used in various applications, such as oily sludge transferring, animal waste, industry slurry, sand and etc. It can suck from a long distance and discharge even longer. And, it is not driven by any electricity, instead, it is fully air driven, so it is suitable for all Explosive proof requests.
3. ViST vacuum shale shaker, which is used to reduce the drilling waste from the shale shaker. It is fixed onto the last piece of shale shaker, and it is suitable for WBM, OBM and SBM. It helps to reduce waste by 30%-50% and one set of ViST can serve for 1 to 3 sets of shale shakers.
If you missed the OTC, welcome to GN office and warehouse in Houston for more information about the company and products.