GN Separation is the wholly owned subsidiary company of GN Solids Control. GN Separation is professional in designing and manufacturing solutions for separating and conveying works in different industries including food industry, beverage industry, sewage treatment, animal waste treatment and kitchen waste treatment.
Mining Industry is always an important industry all over the world which involves crushing, separating and conveying. GN set up a Mine Business Department with an engineer team focusing on development and promotion of vibrating screens. During years of development, GN Separation has developed large vibrating screens in addition to linear motional fine vibrating screens, High G vibrating screens, middle sized vibrating screens. Now GN Vibrating Screens have the full series for meeting the mining industries' requested functions like classification for both dry and wet, beneficiation, dewatering, deslimming and etc. GN large vibrating screens including following:
1. Large double deck linear vibrating screens: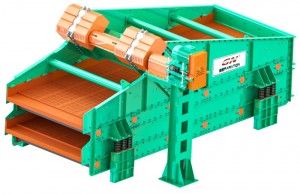 2. Large Banana vibrating screens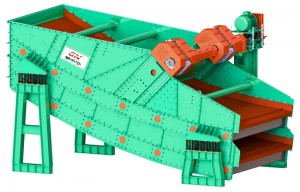 3. Large Flip-flow vibrating screens.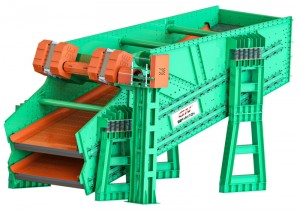 Same as all products manufactured by GN Solids Control and GN Separation, GN Vibrating Screens' first and most impressive feature is their high quality. For example, in order to make sure the high strength of the screens' side wall, GN designed with large side walls as a whole. The reinforcing ribs are screwed onto the side wall instead of welt on.
The screens, including screen panels and screen meshes, are made of polyurethane to increase the service life. All screens are made in GN screen factory, which has provided their products for oil and gas industry to more than 70 countries in the world.
GN Vibrating Screens could be widely used in metal minerals like iron ore, copper ore, lead ore, gold ore and etc. Industrial minerals including bentonite, carbon black, glass fiber and etc. Other materials like aggregate for construction, coal mine, sand, silica sand and so on.
Welcome to contact GN for more information at renee@gnseparation.com.